Check out this creepy, weird commercial for the LG G Flex smartphone. Running the tag line "The Most Human Phone Ever," the video showcases a guy talking into his hand like it was his phone…but his hand has a creepy beard.
Later, the guy makes out with his own hand.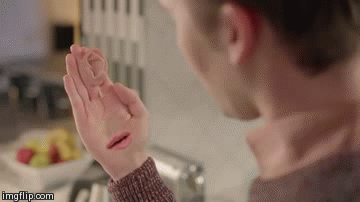 TechCrunch called it "the worst commercial ever."
Does this creepy commercial make you want to buy an LG G Flex smartphone, or does it just make you want to run for the hills?