"Okay, au revoir."
Those were the final words spoken by daredevil Eric Dossantos on September 29 before he jumped off a mountaintop cliff in Chamonix, France, wearing a wing suit.
He stayed airborne for what must have been 55 of the most thrilling second of his life — until the top of a tree spoiled his adventure. Of course, the 30-year-old San Diego man captured the whole thing on his helmet-top GoPro video camera, and the camera survived the horrifying crash — as did Dossantos, somewhat miraculously.
Dossantos posted the video on his YouTube account on Tuesday. Check it out, above. The video has already recorded more than 300,000 views.
"Sorry to all that I haven't contacted but there's a lot of s—t going on right now," Dossantos wrote on his Facebook page just five days after the crash. "I should have died on a wingsuit crash in France but I didn't so working on my healing from that. I will try to get back to everyone whose contacted me but for many reasons it's not easy right now. I appreciate your concerns and positive energy directed my way."
A friend started a GoFundMe campaign to help cover Dossantos' expenses in his recuperation. The page described Santos as "active duty military and does anti-terrorism security."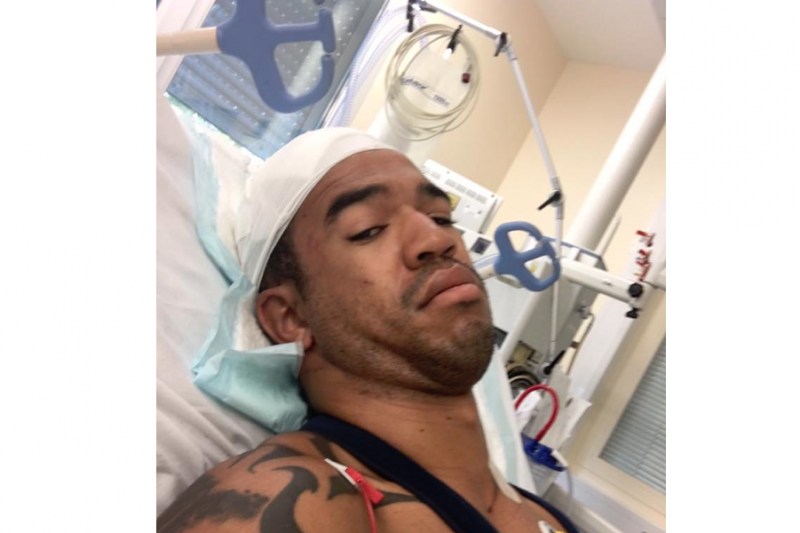 "His injuries were 'only' left scapula fracture, left acromian fracture, left neck abrasion, left clavicle fracture, 3 left side rib fractures, left hemopneumothorax, grade 1, liver laceration, head trauma, multiple scalp lacerations," the friend wrote. "Although Eric has a good insurance, they are not going to cover everything. We don't know the full extend of his head trauma yet, but we are hopeful."
A commenter on the page noted, however, that if Dossantos is an active duty member of the United States military, he has unlimited medical coverage that covers off-duty injuries as well as those incurred in the course of military service — unless he was engaged in a prohibited activity, which has yet to be determined.
---